Werkschau Paul und Gretel Konstanz
- This is the design of the visual identety for the summer 2016 graduation show at the graphic design department of HTWG Konstanz
Project realized together with Annina Schepping and Caroline Weigele.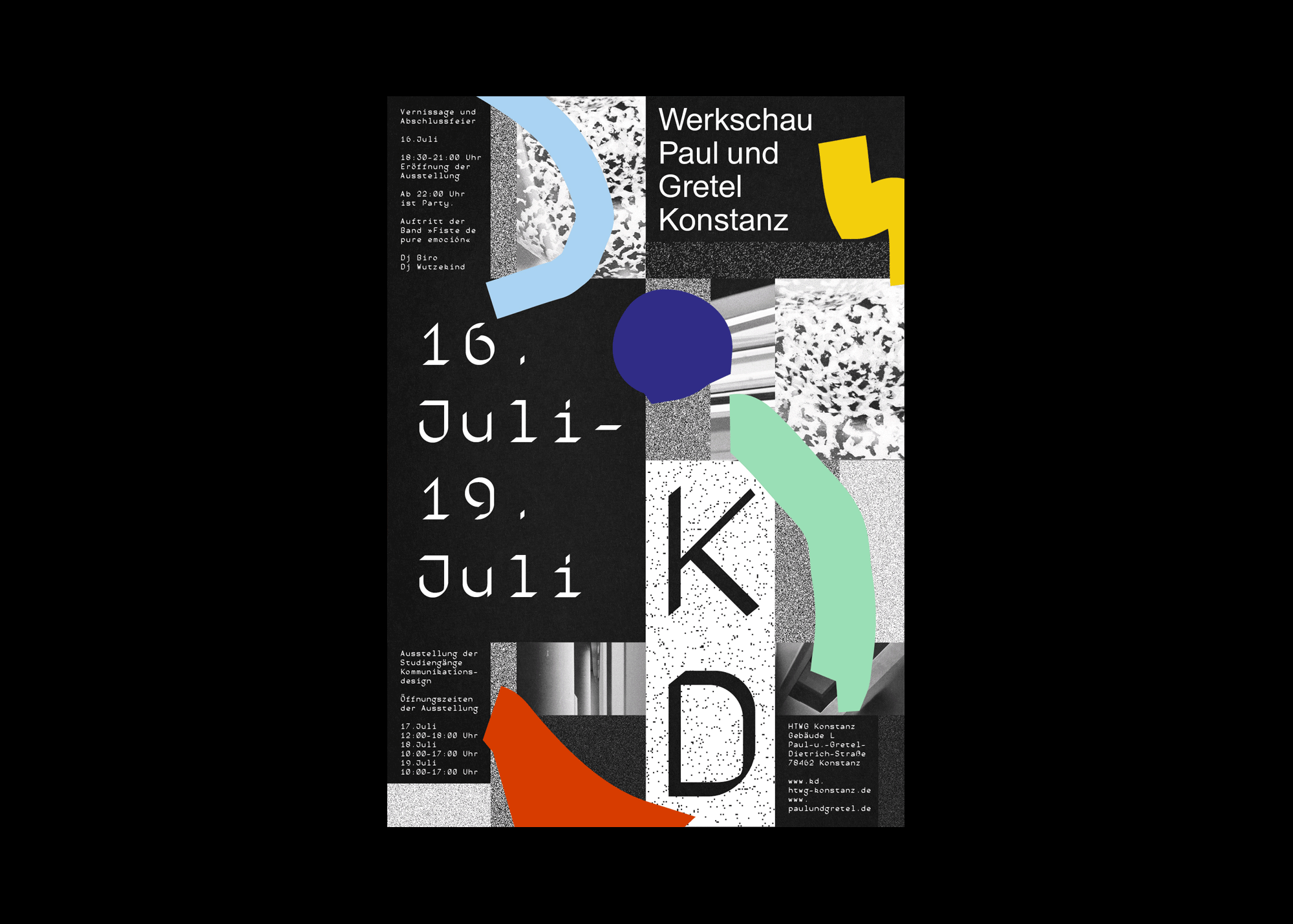 We created a flexible visuel system in order to apply the design to all parts of the public communication.
Like in this gif the boxes can be moved around to creat various possibilities for the poster design. For the main communication part we chose 5 fixed colors and shapes.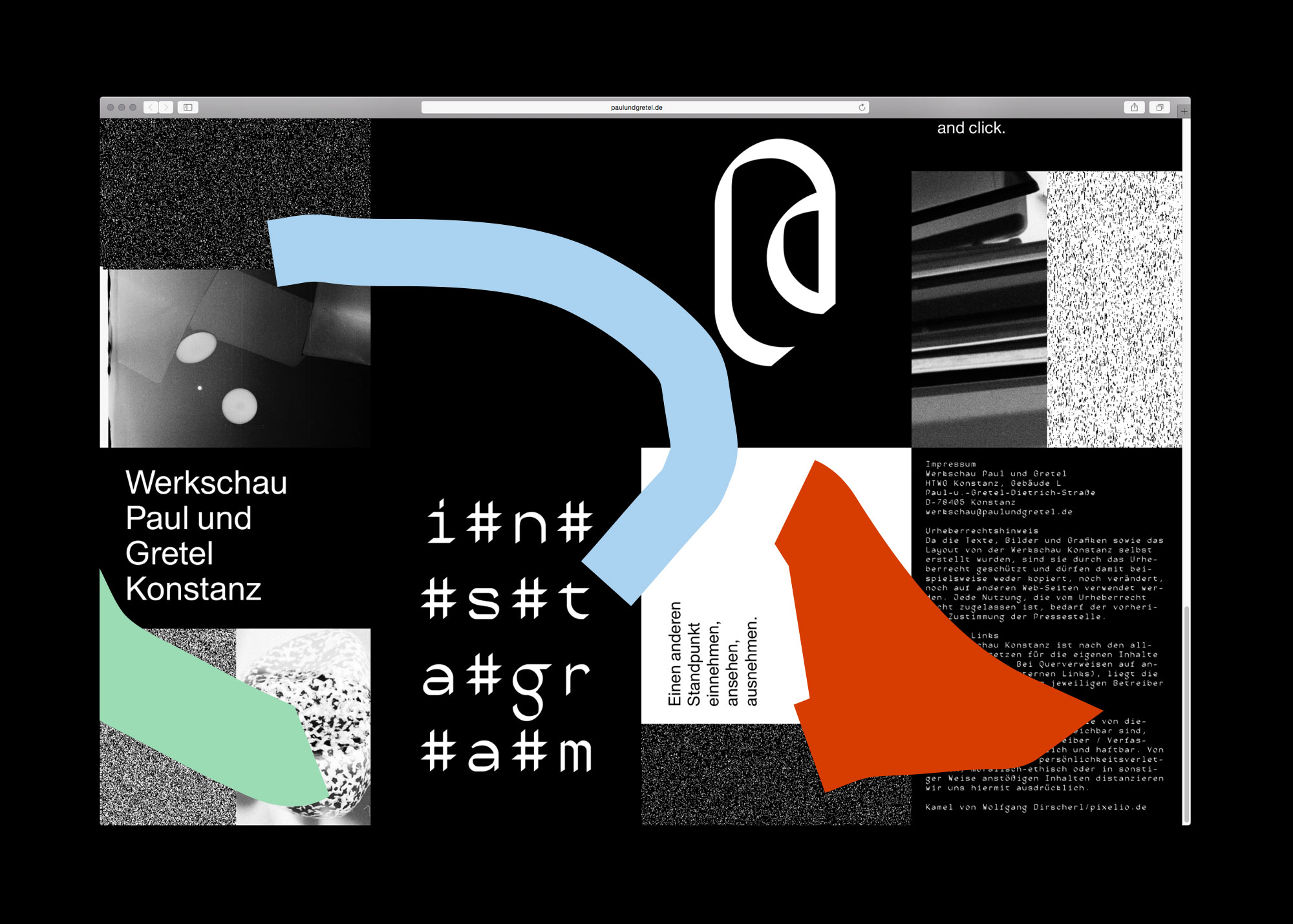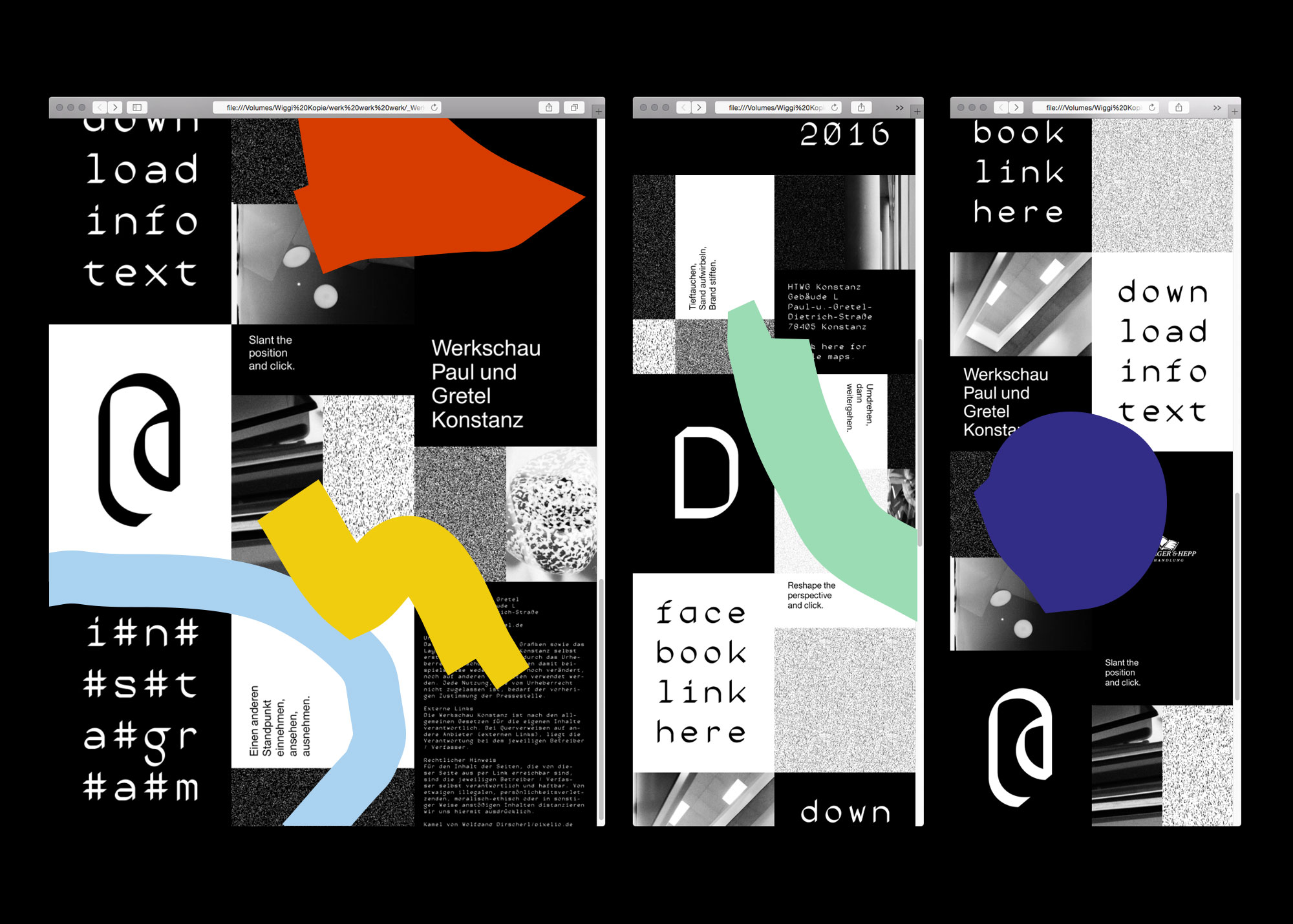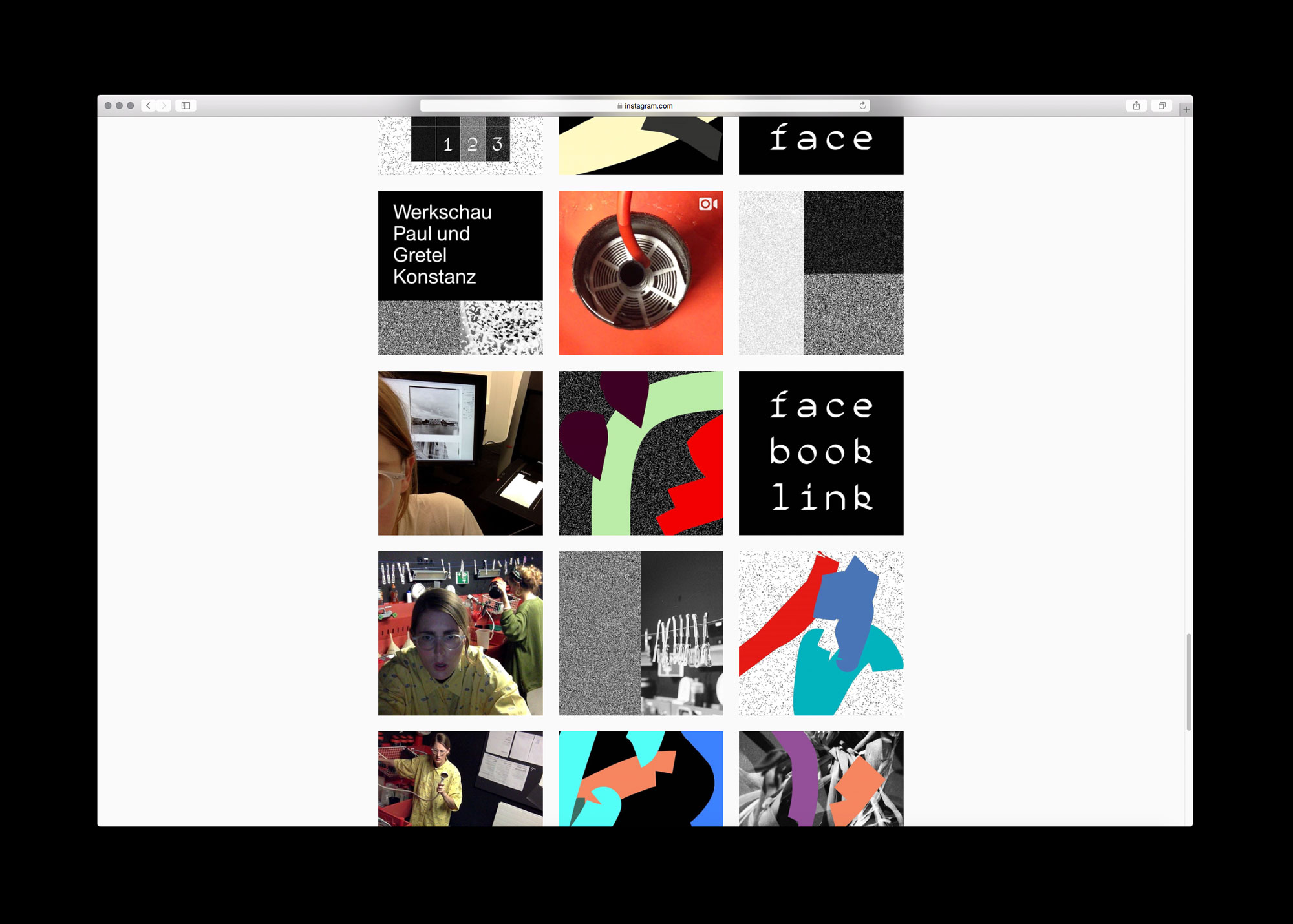 The quirky typeface, the grainy patterns and b/w photos operate within in the grid. They are the elements that build the movable box system. The colorful shapes function as a second layer aiming to break through the severity. Together, the different elements creating a balance between standstill and movement, forming a recognizable and strong identity.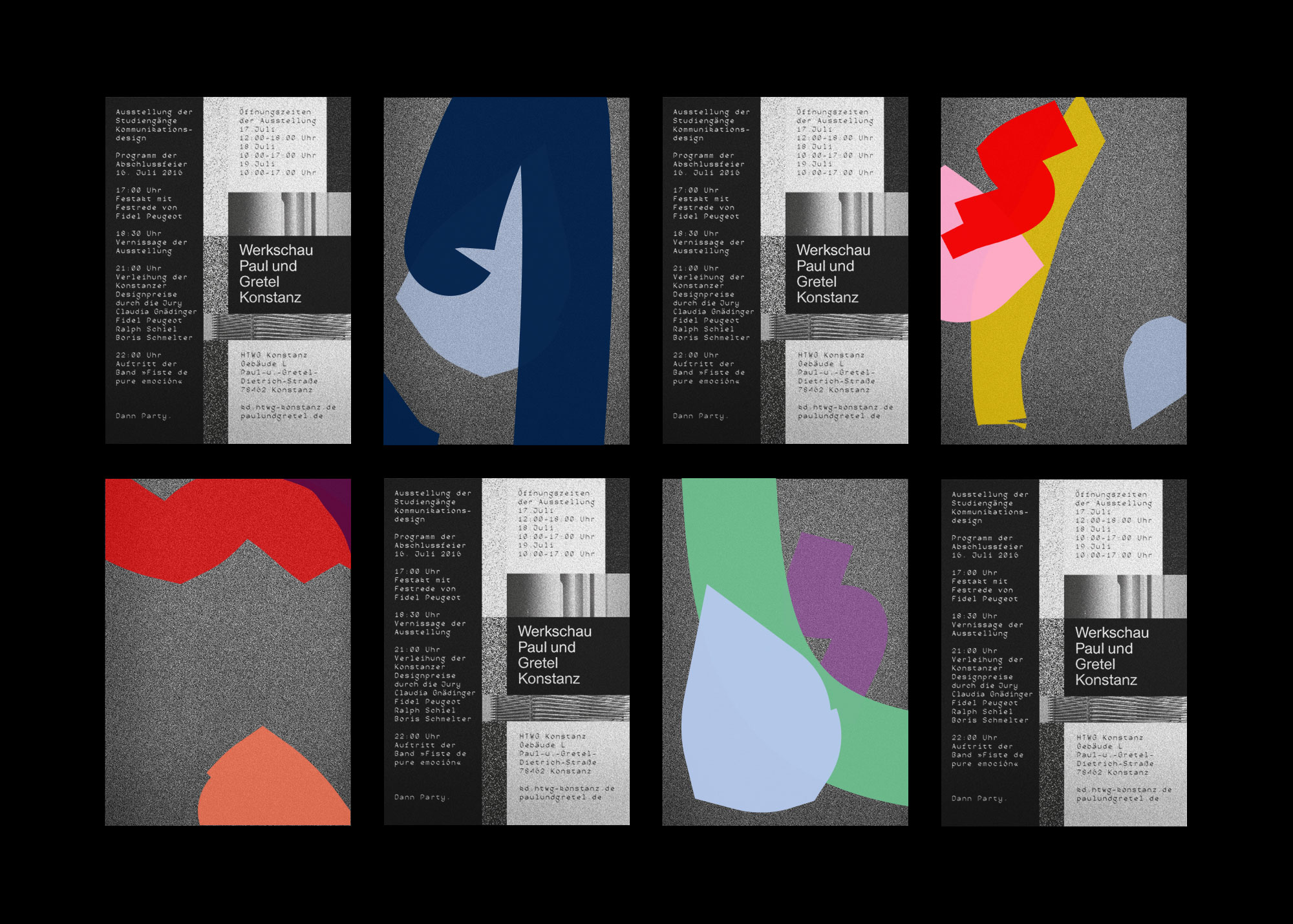 For all special printed matter like invitations, awards, prices and certificates we first plotted on silver and golden cardboard and after silkscreened the colorful shapes.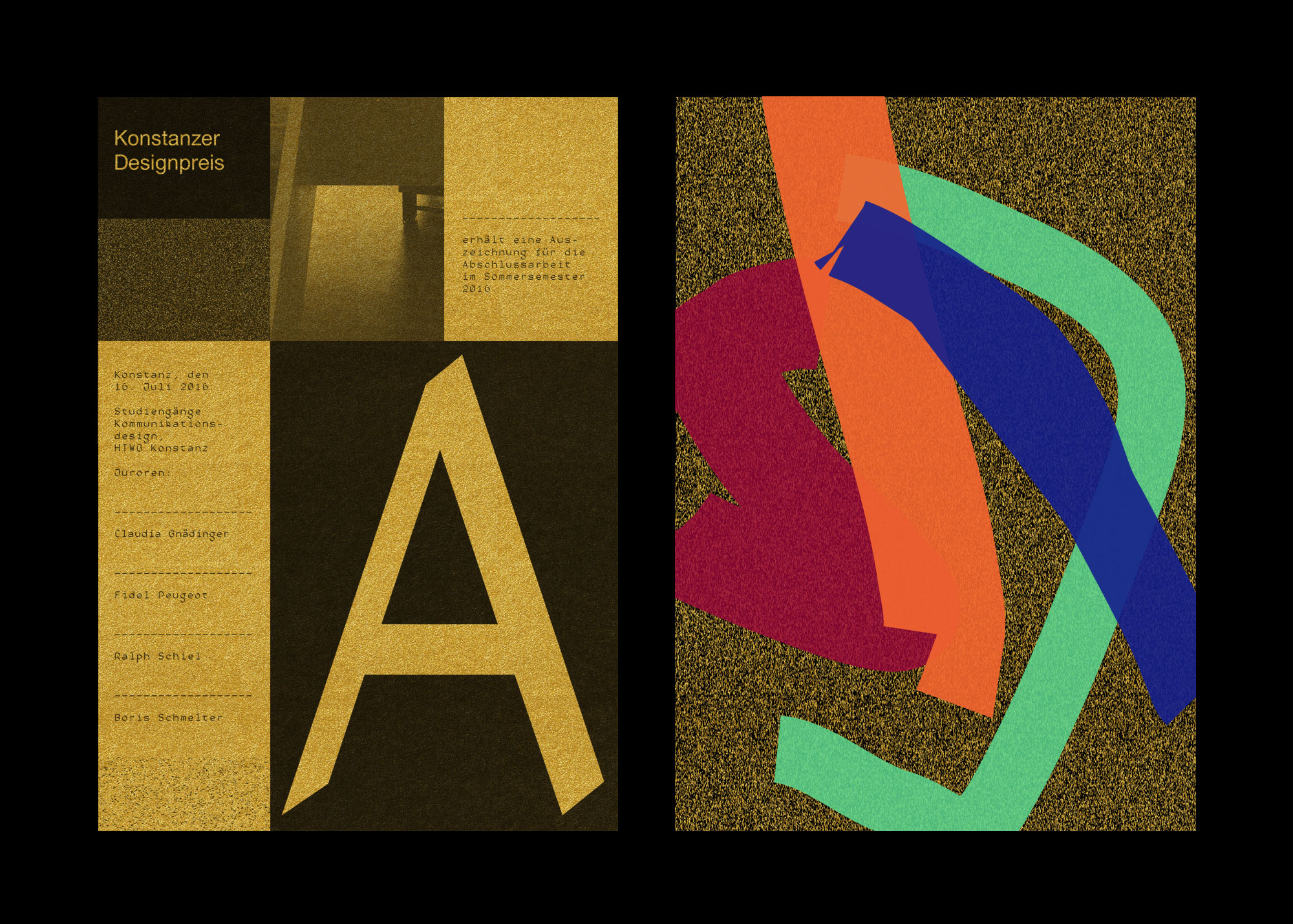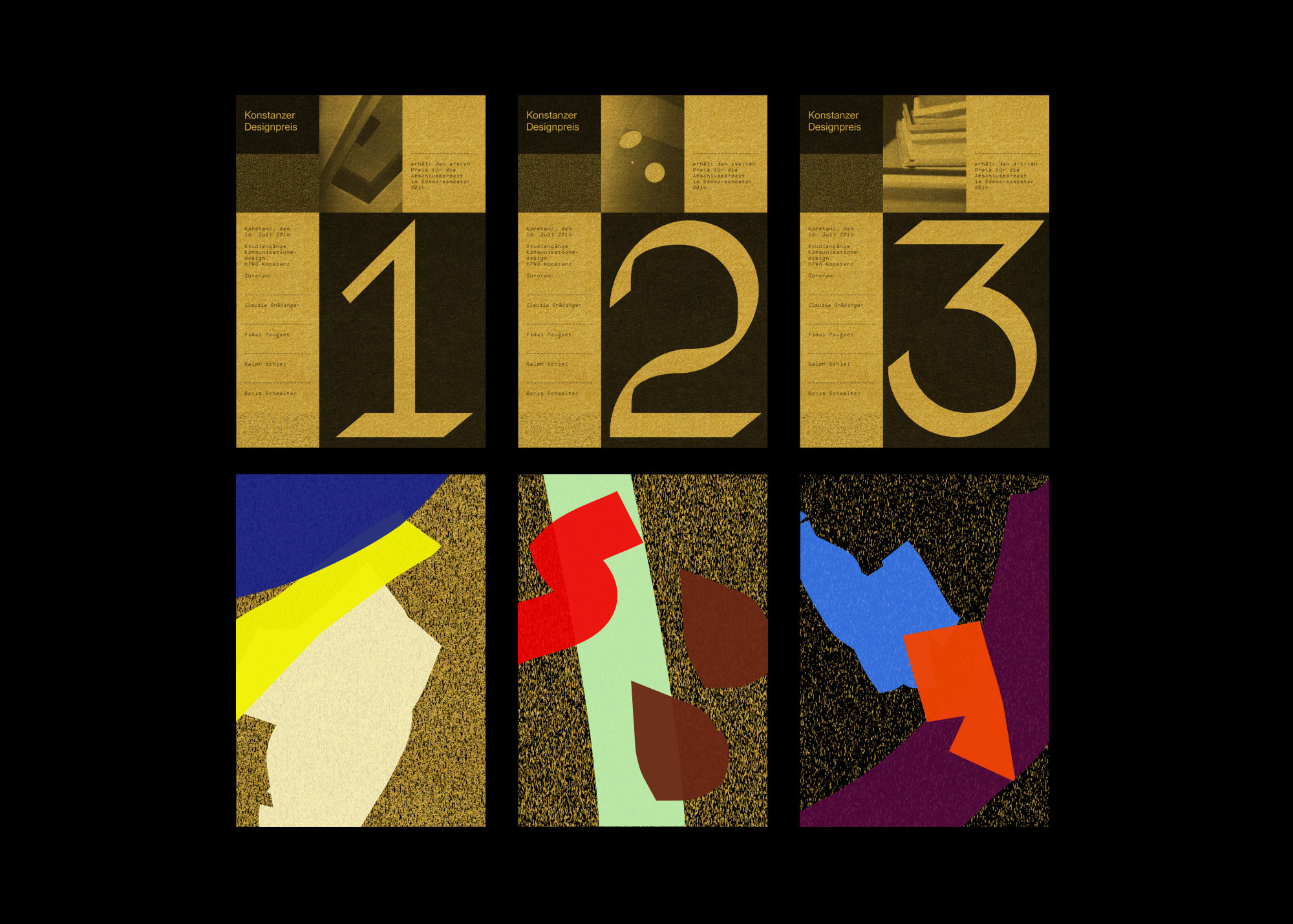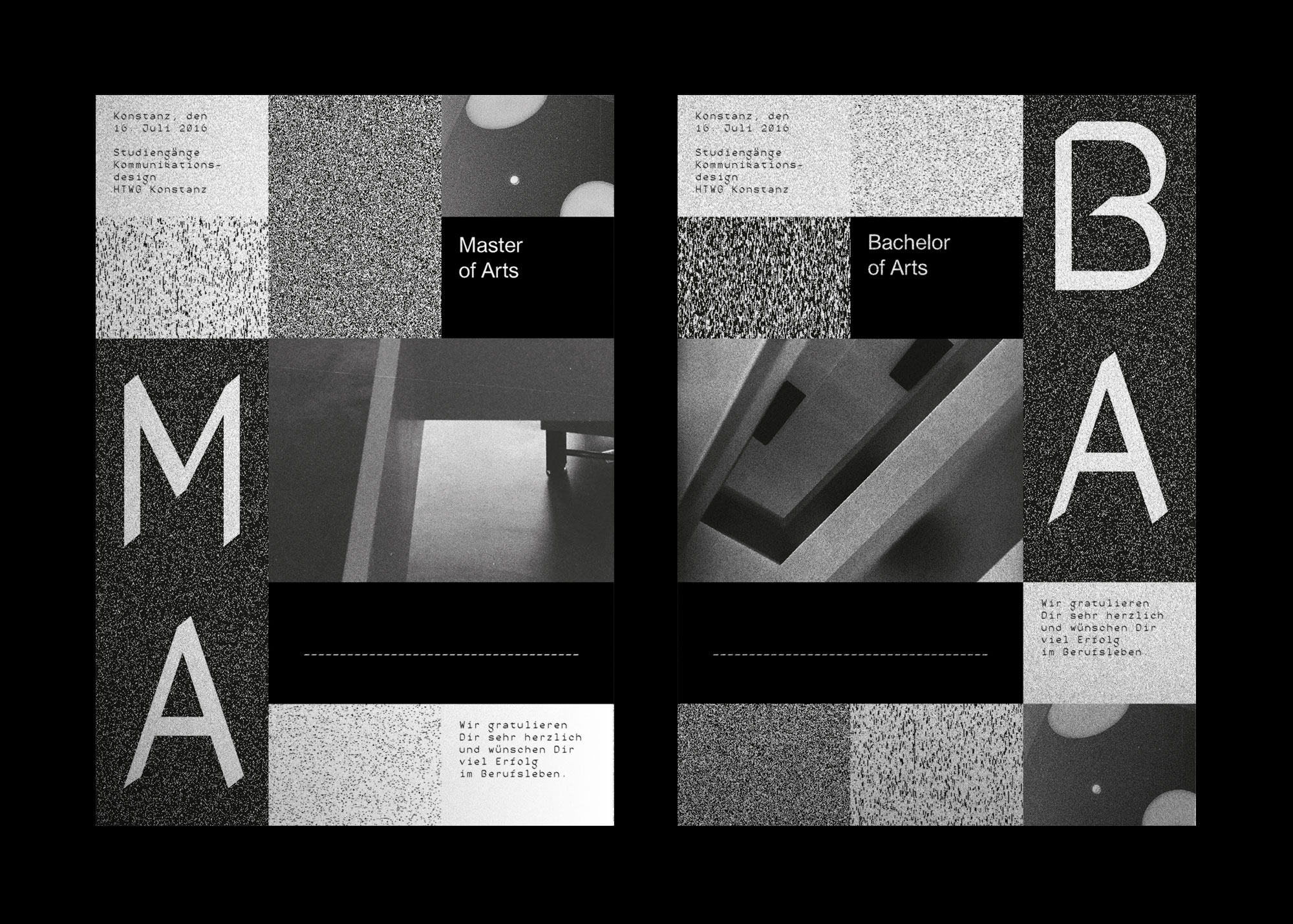 (Commissioned by the graphic design department of HTWG Konstanz under guidance of Prof. Brian Switzer, quirky typeface drawn by
Twopoints.net
)