Leute übers Knie brechen
- These are 7 books I made for my bachelor-project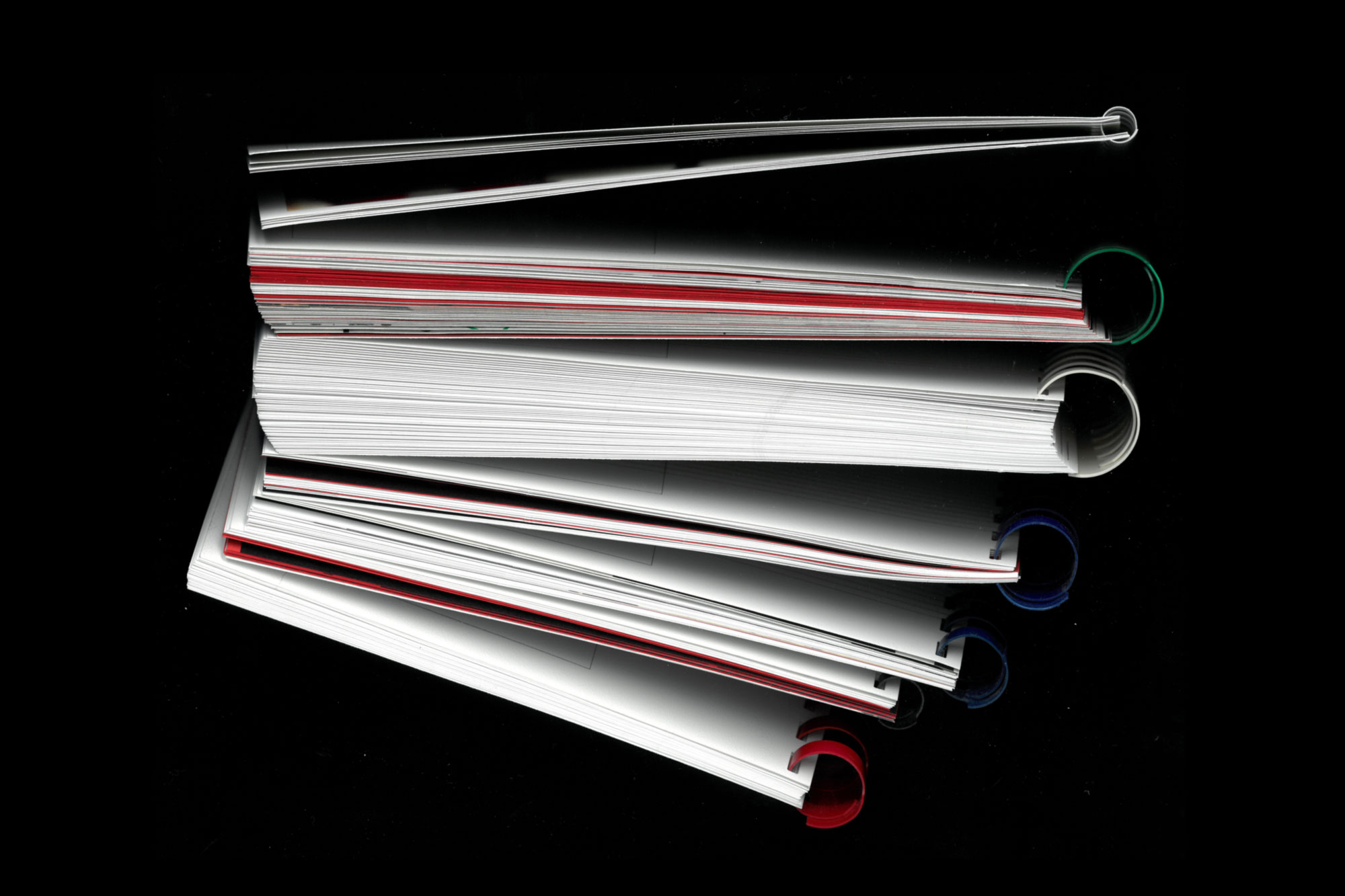 Being frustrated about graphic design everyday life, I decided for my thesis to stop working alone on my mac book, approach with people that differ from me in age and profession and resolved to do that through documentary photography.
Like in the fascinating projects done by my idols Nick Waplington or Ivar Wigan, closeness to people they photographed was not their topic, it was required and provided.
But I still asked myself how this closeness was possible?
Being together in a situation, that might be very intimate and then there is being another person that is doing something strange. Something that actual disrupts this situation:
Taking a photo.
I decided to find out by myself and started meeting up with people and photograph them. To underline the experimental character of the project everything is put together in dossier-books with chronological order.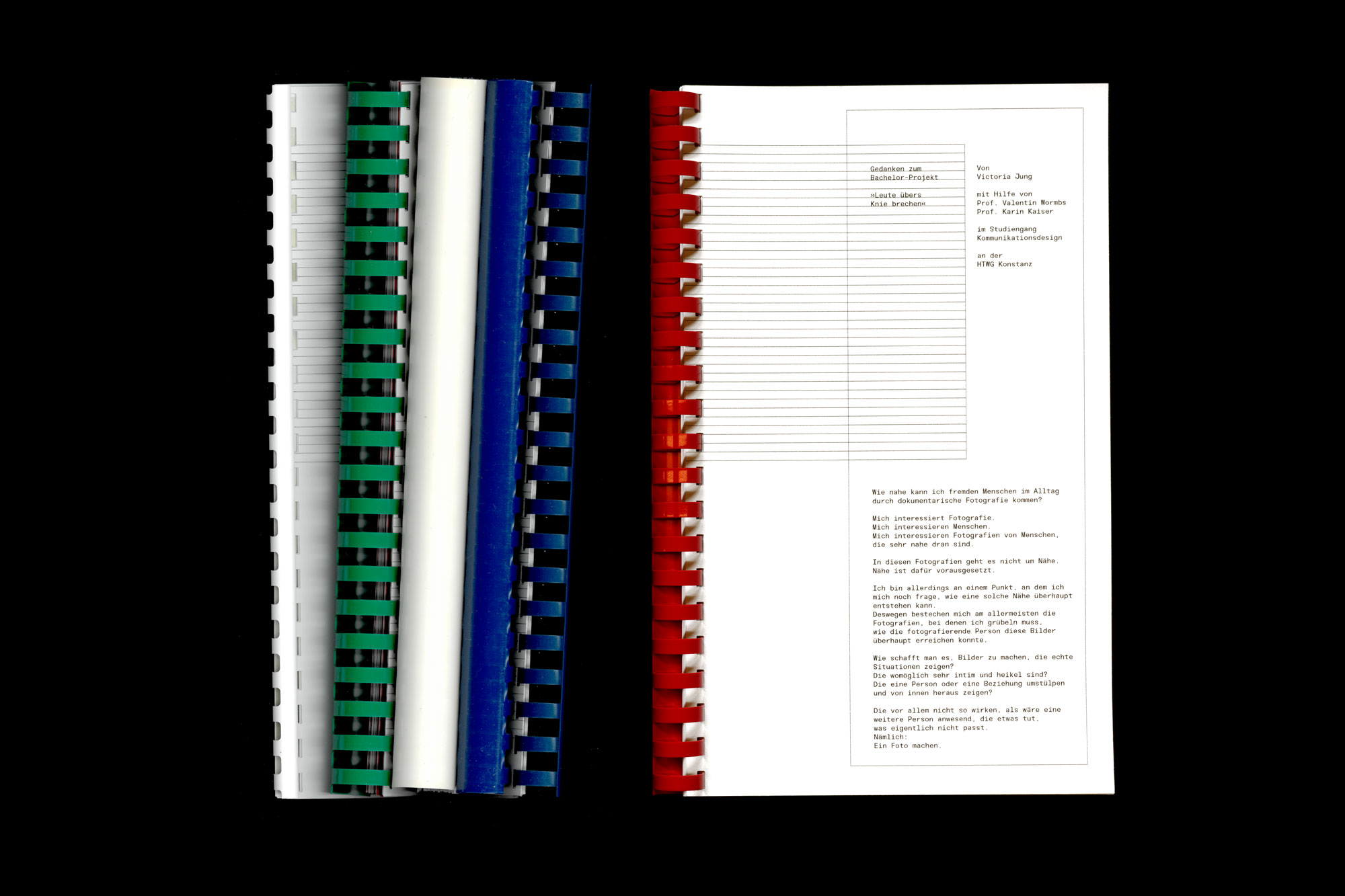 The one with the red ringbinding is the written portion, theory and concept of the project.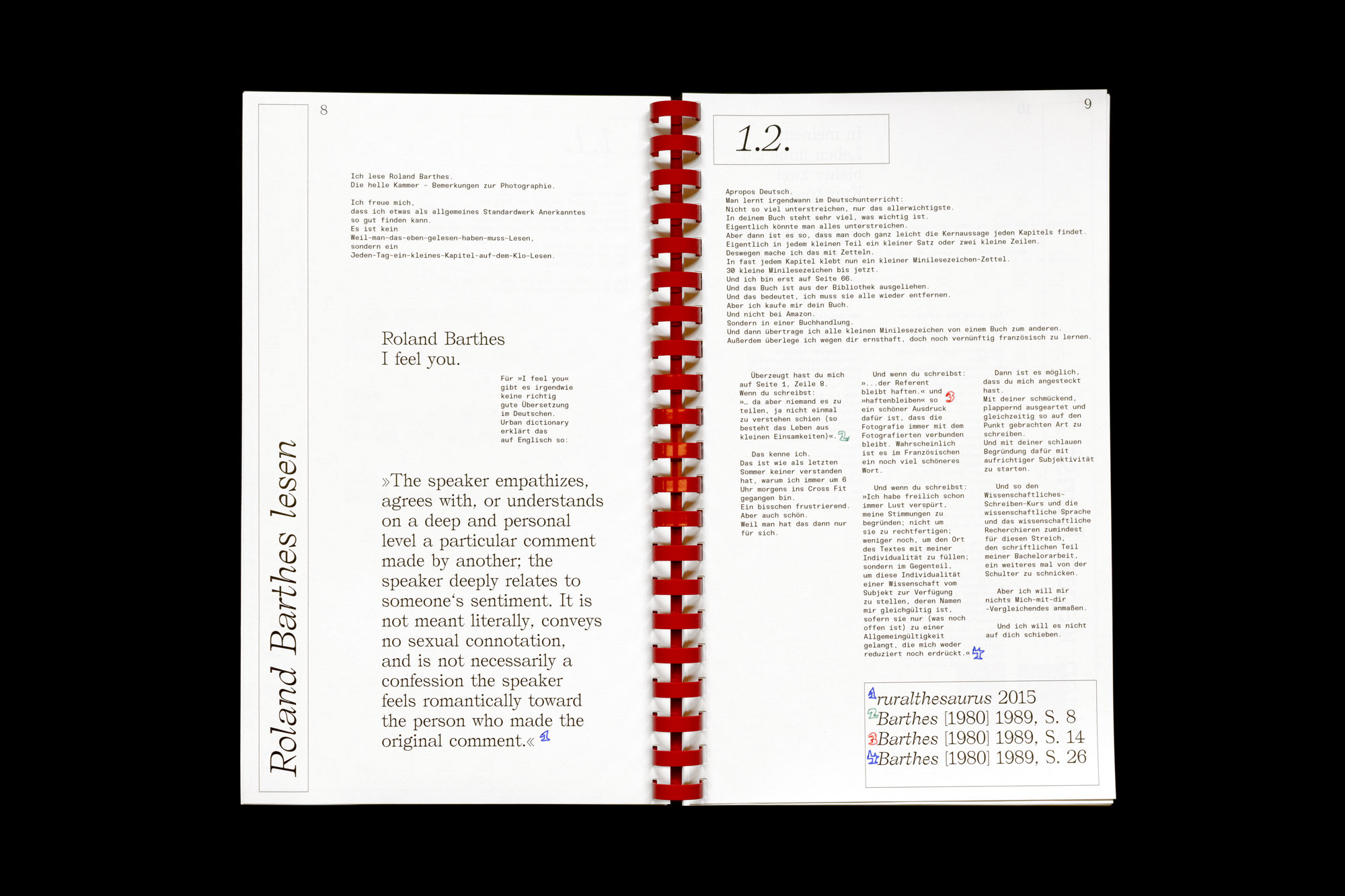 This chapter is about what I concluded from reading Roland Barthes.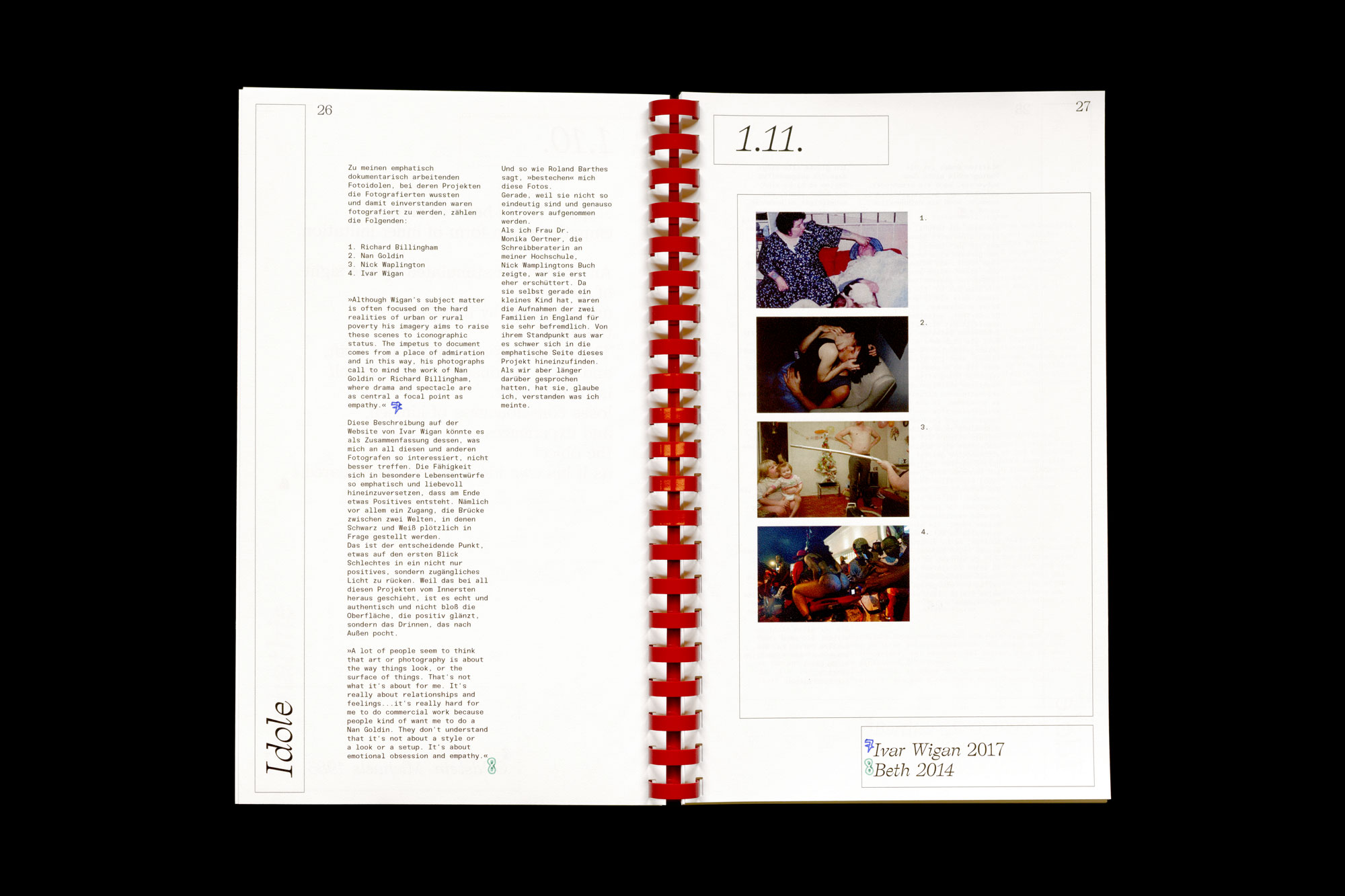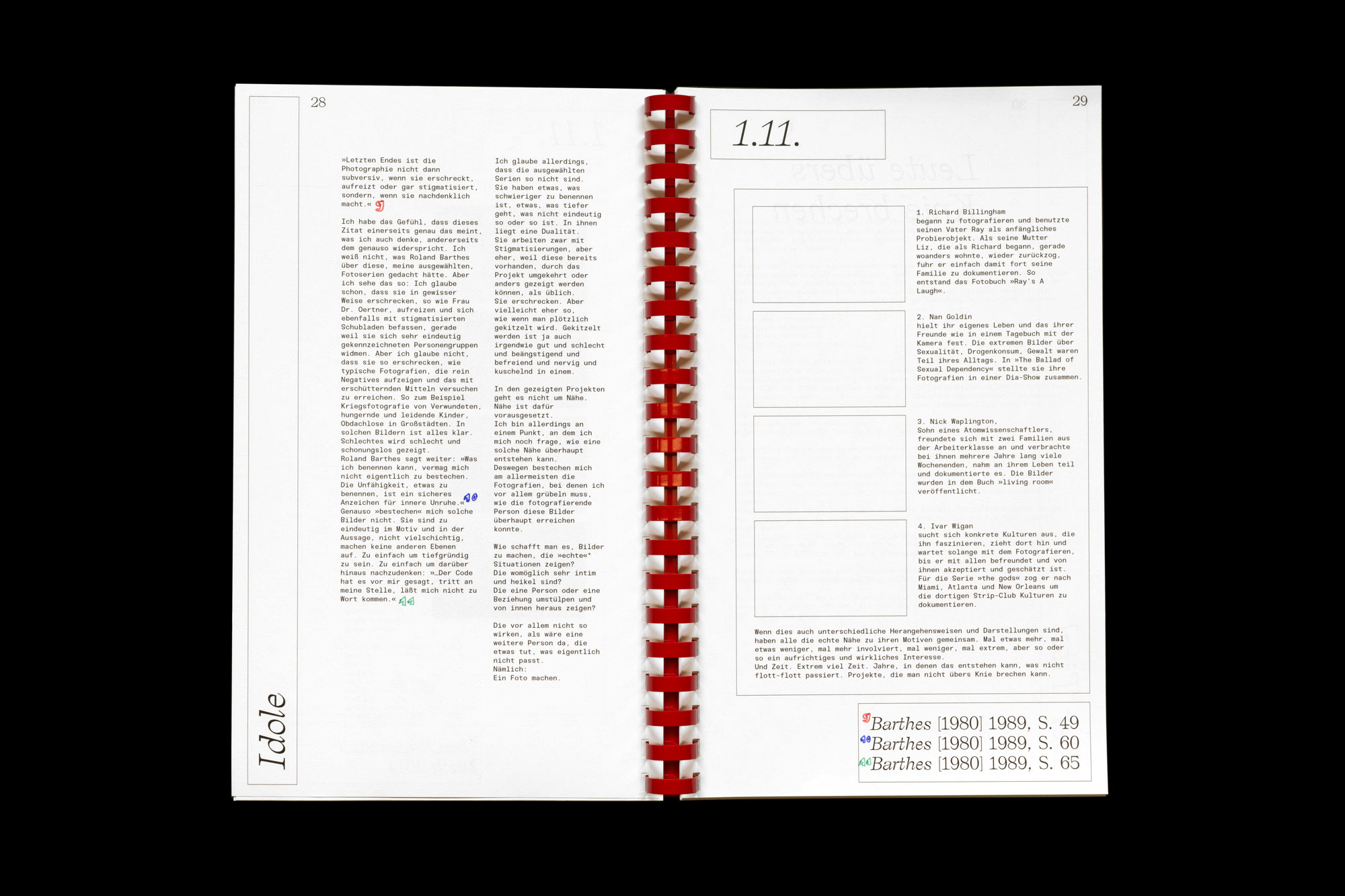 This chapter is about my actual idols in photography and what bonds me to their work:
Their empathy.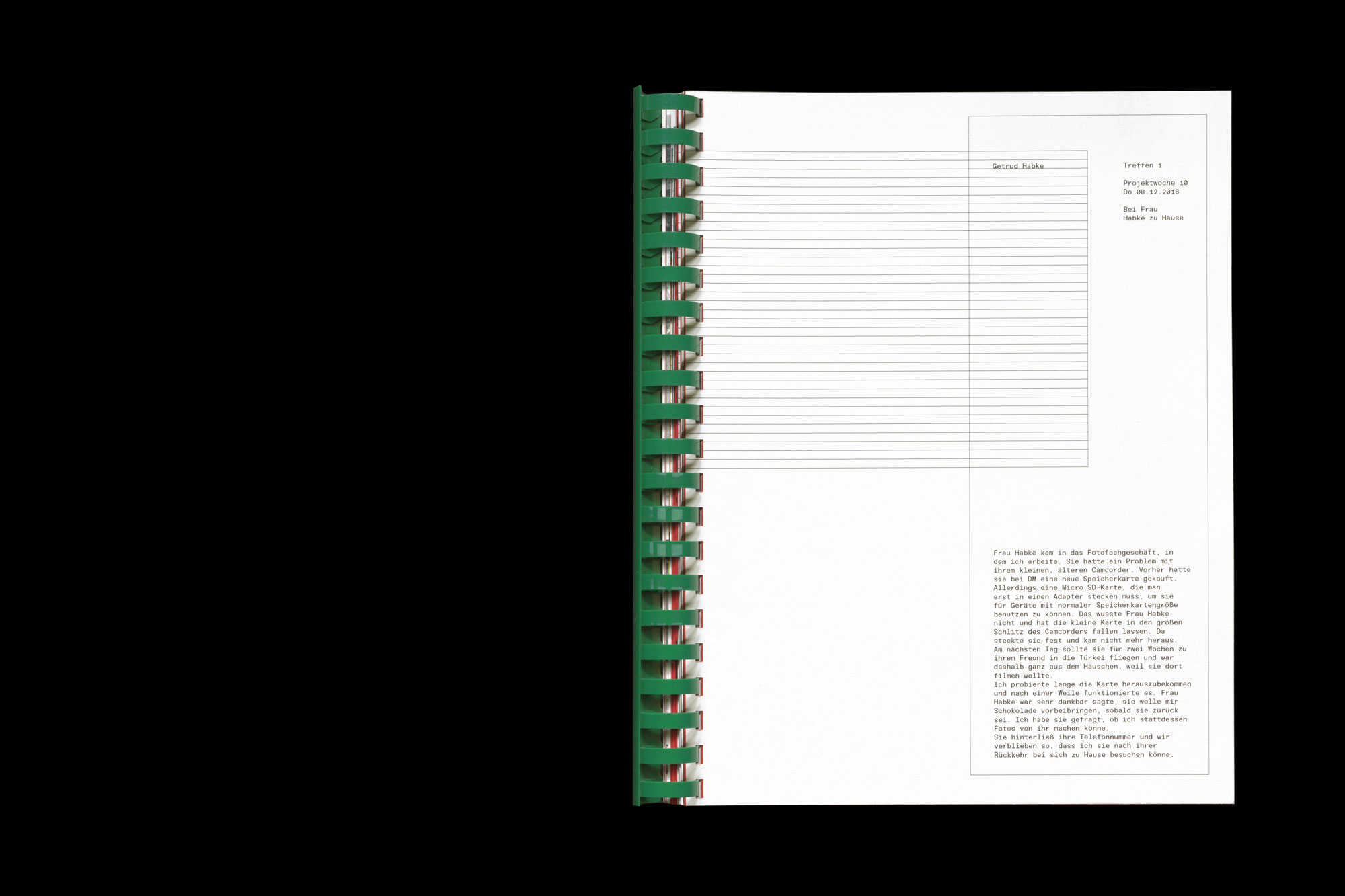 The other books are the documentation with all stories and photos I took.
Each person or place got an own book.
They are all divided in week chapters, starting with details about places and times of the meetings, as well as a des-cription how I met people or how it went on with seeing each other. Before showing the photos as an end result of each week I decided to also tell stories. Since it was from the beginning a project, which was not only about photography, but about hanging out with people, photography was more a means to an end.
On my way on getting closer, I discovered, heard and saw a lot, which was not captured on the photos.
These stories are told through handwritten typography and there are three narrative perspectives: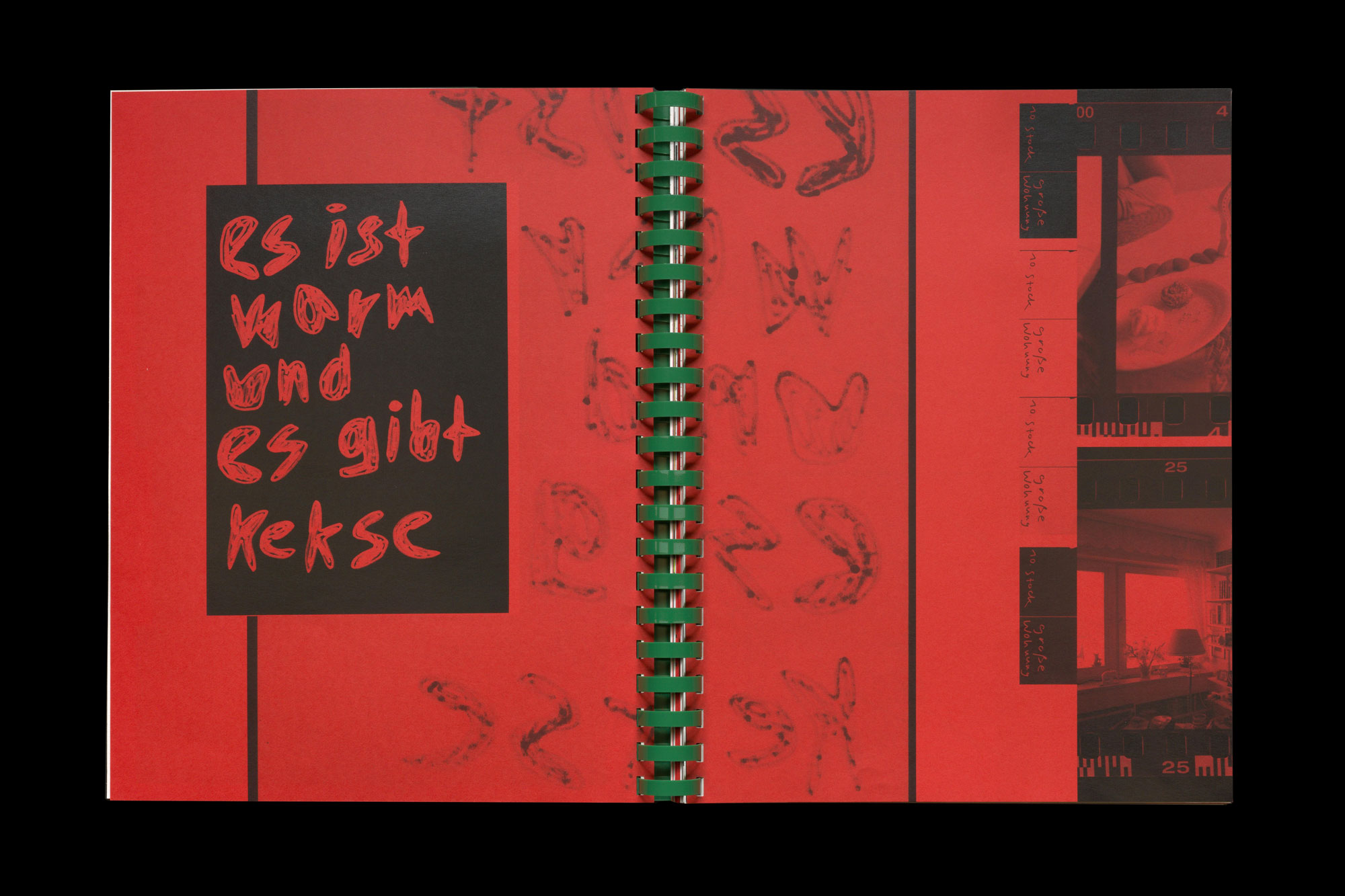 Red pages: Tell my very personal story. What I felt, my passion, what I was afraid of and also what I imagened or dreamed of.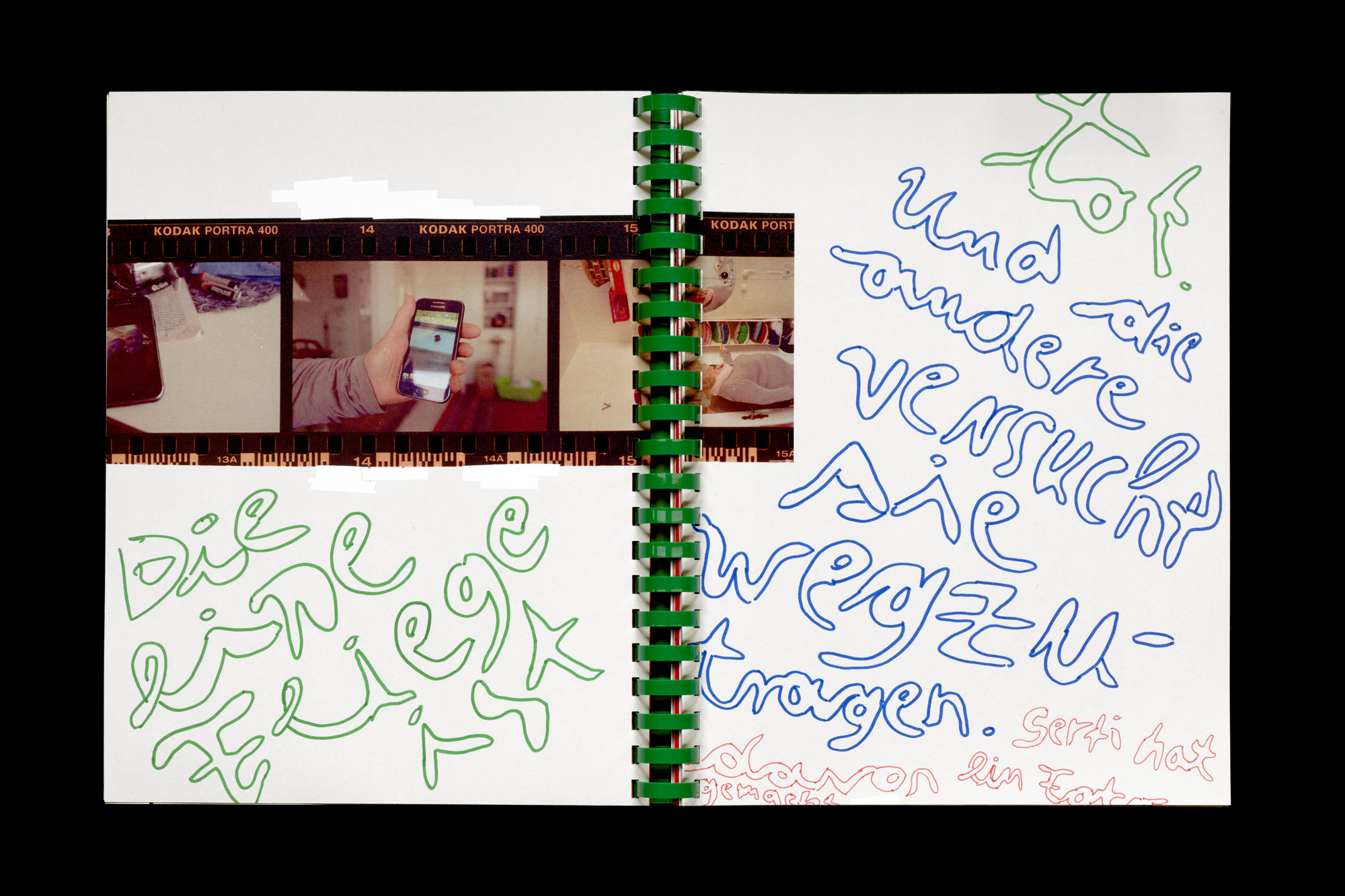 Colorful pages: Tell stories directly connected to pictures.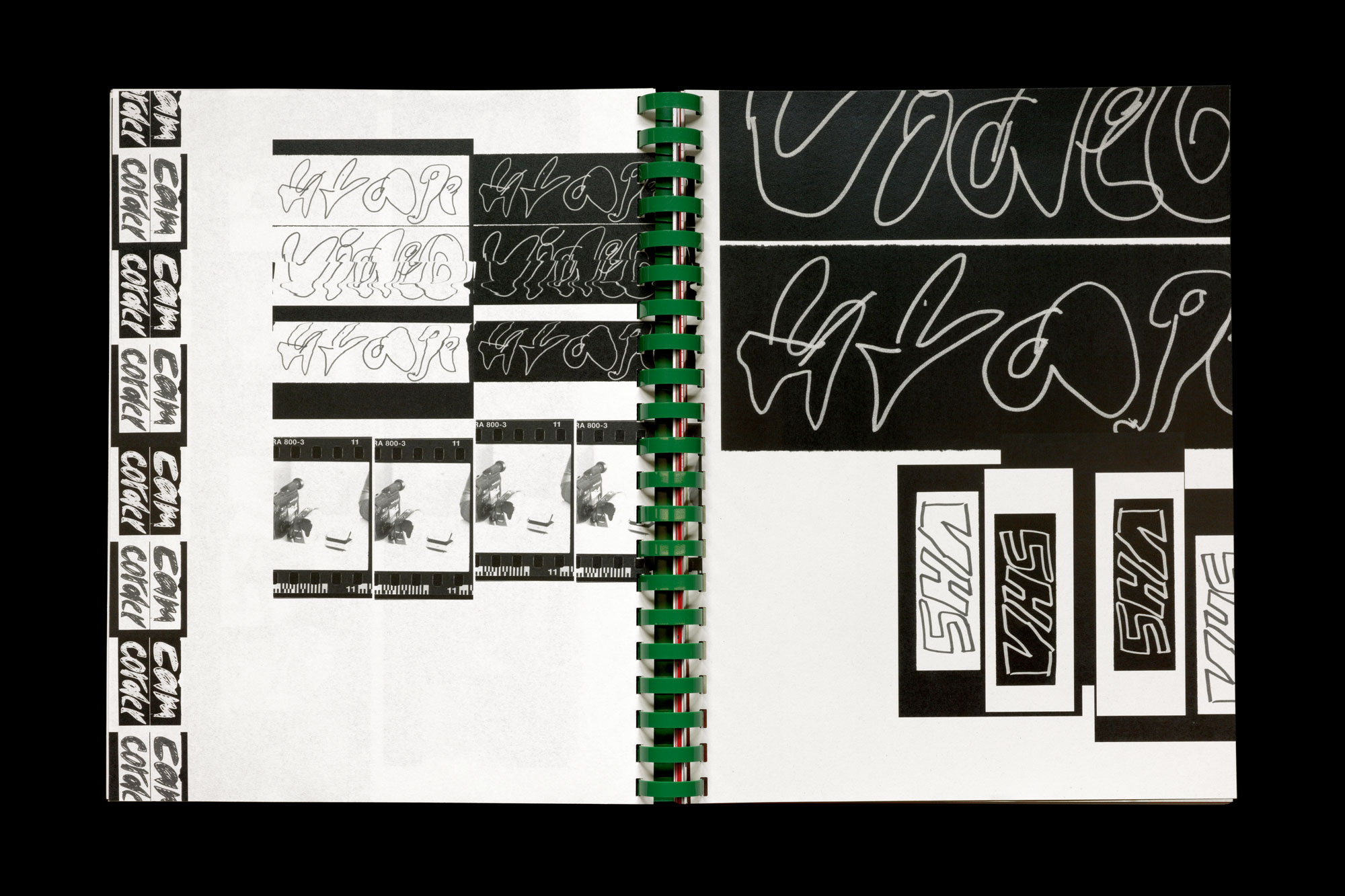 B/W pages: Tell all the stories and tales, that can't be viewed directly.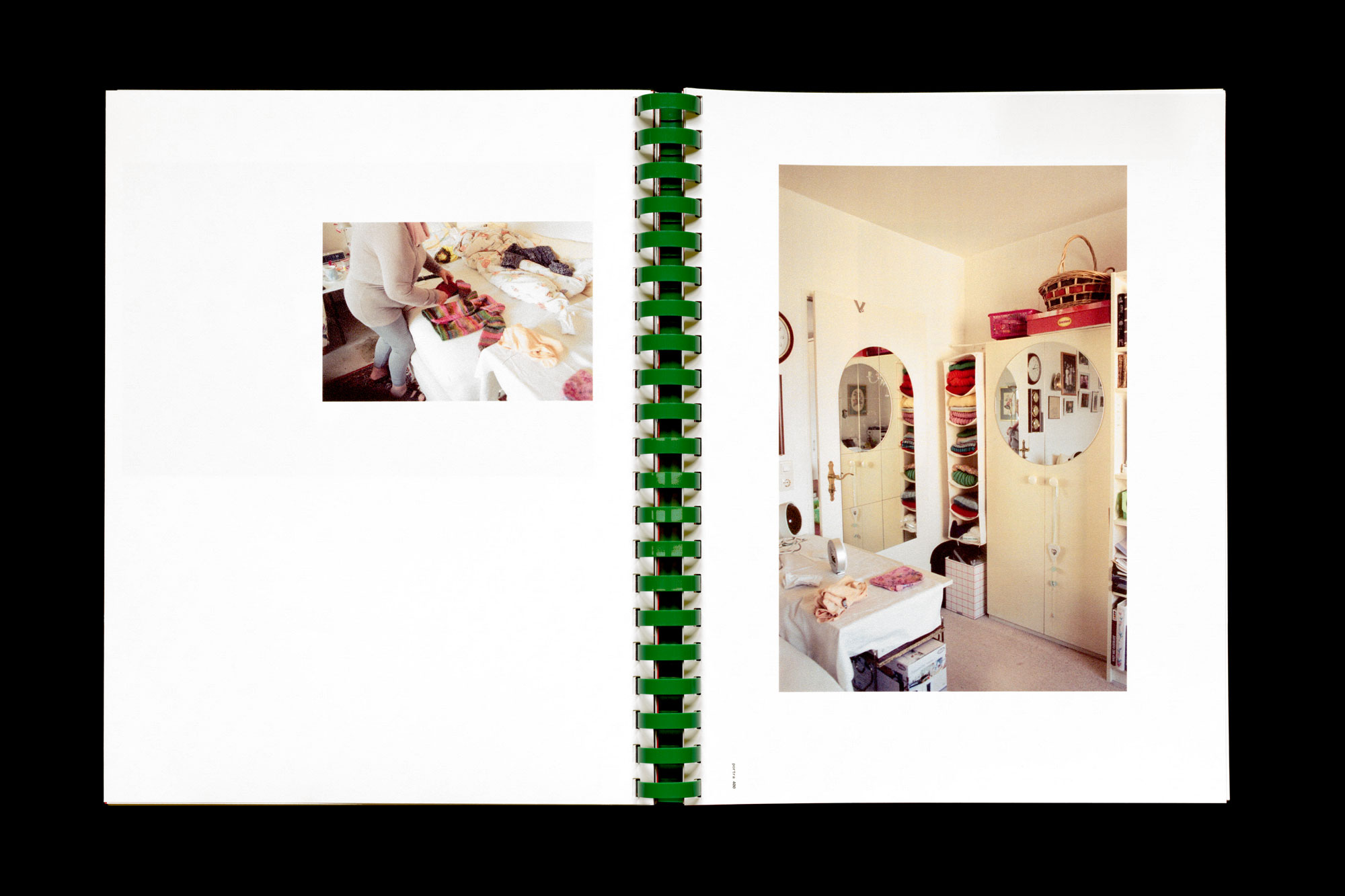 Photo pages: At the end of each week chapter you can find the actual photos I took.
This book with the green binding is about Gerti, an 80 year old tough woman. She showed and told me a lot about her life.
There are a lot of red pages, because I wanted to deepen the project with her, and imagened many things, that we could do together, which never happend, because she told me, that she was not able to get so intense. Instead she offered me to help her with cleaning the holiday home she is renting out. First a little disappointed I realzied, that this was also a part of my self-experimentation, so it needed to be there somehow, too.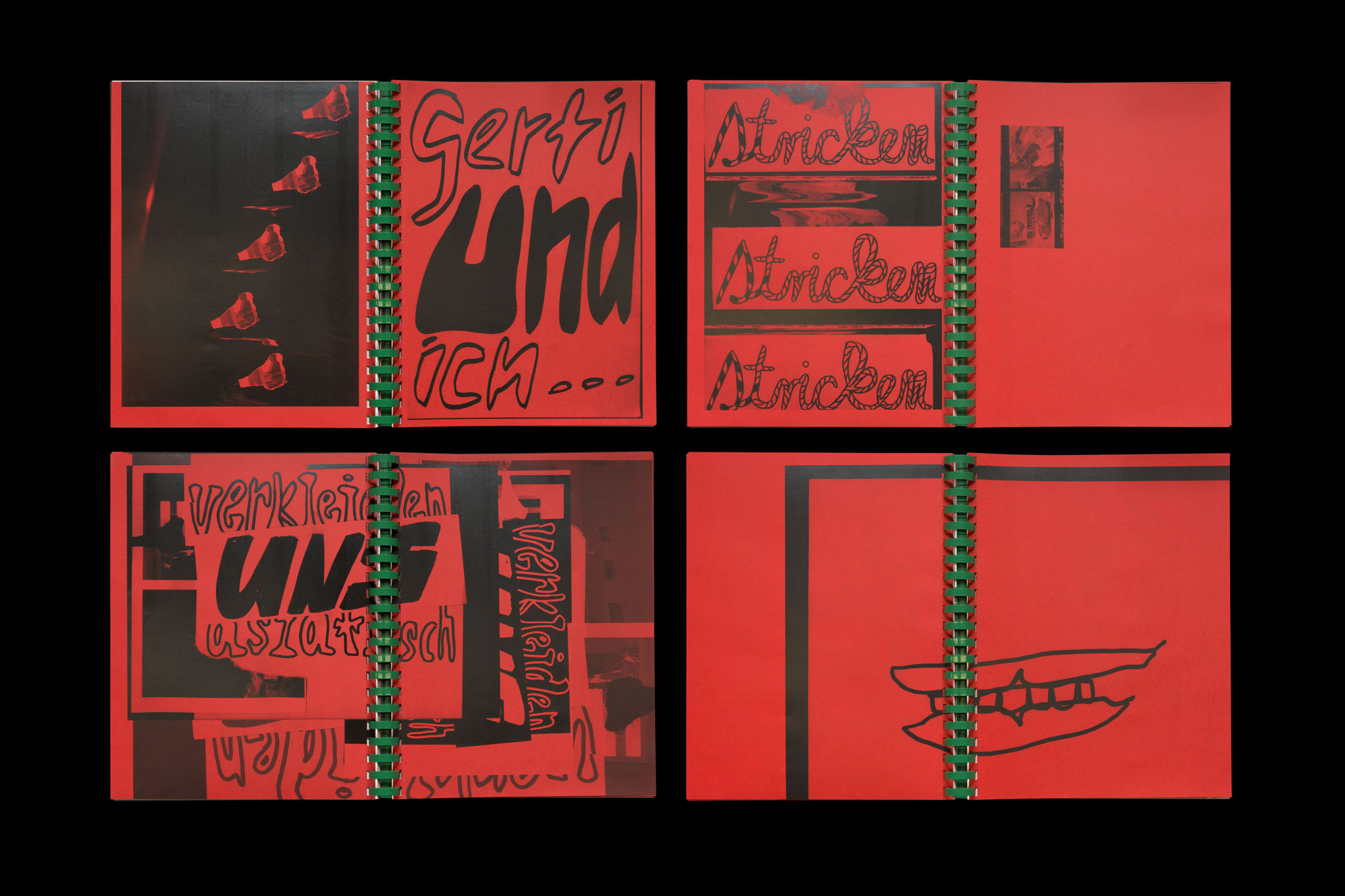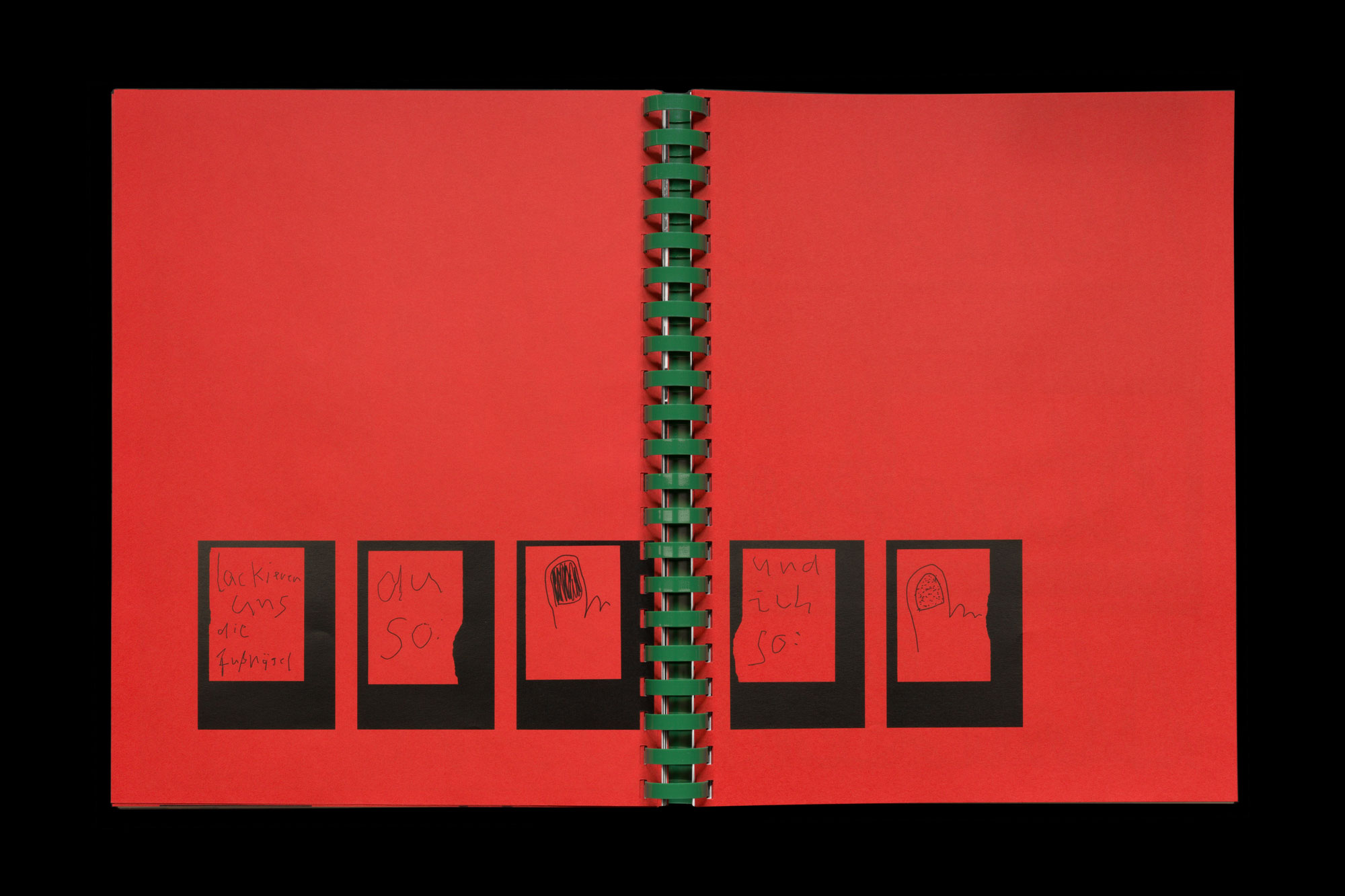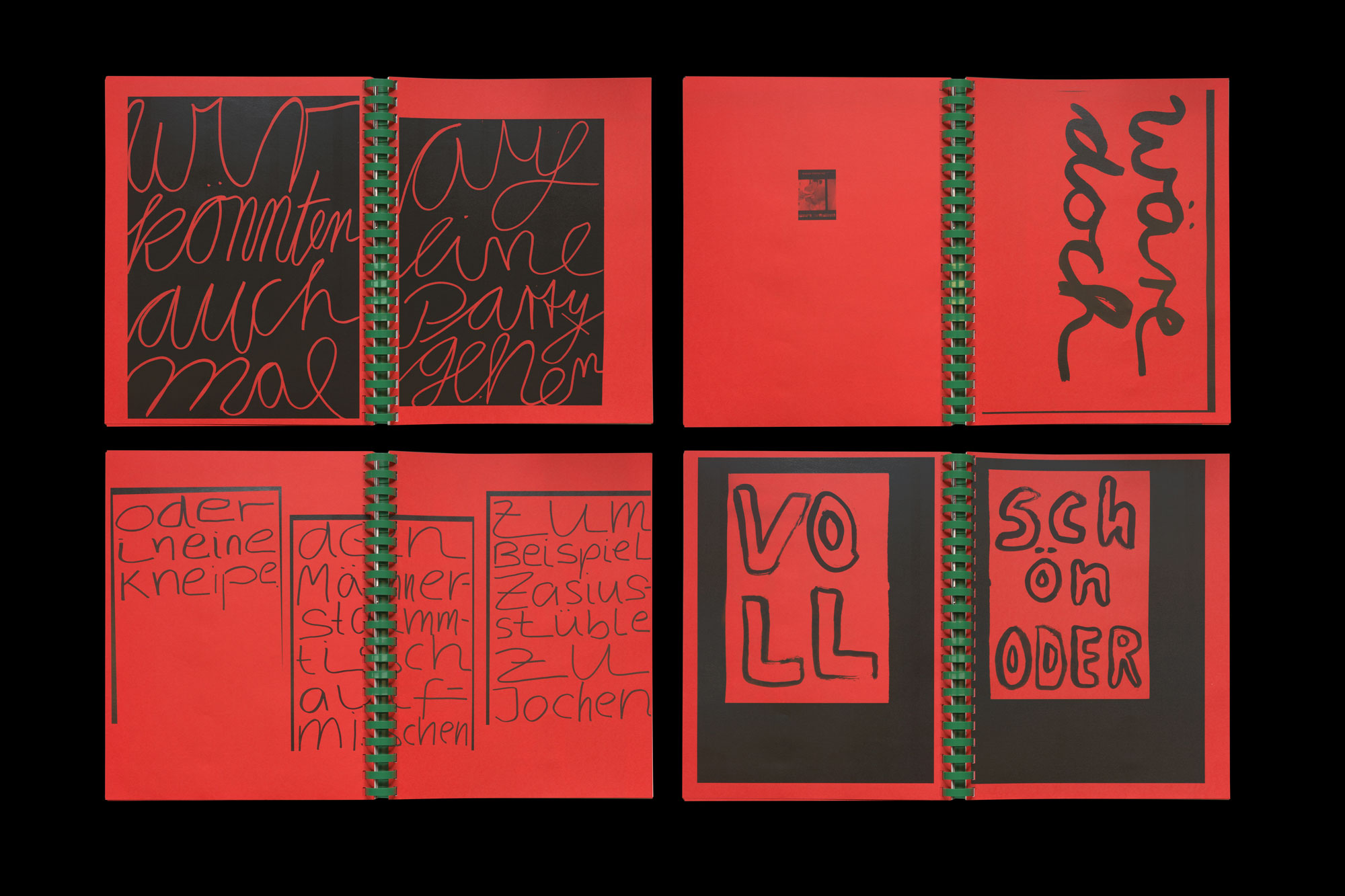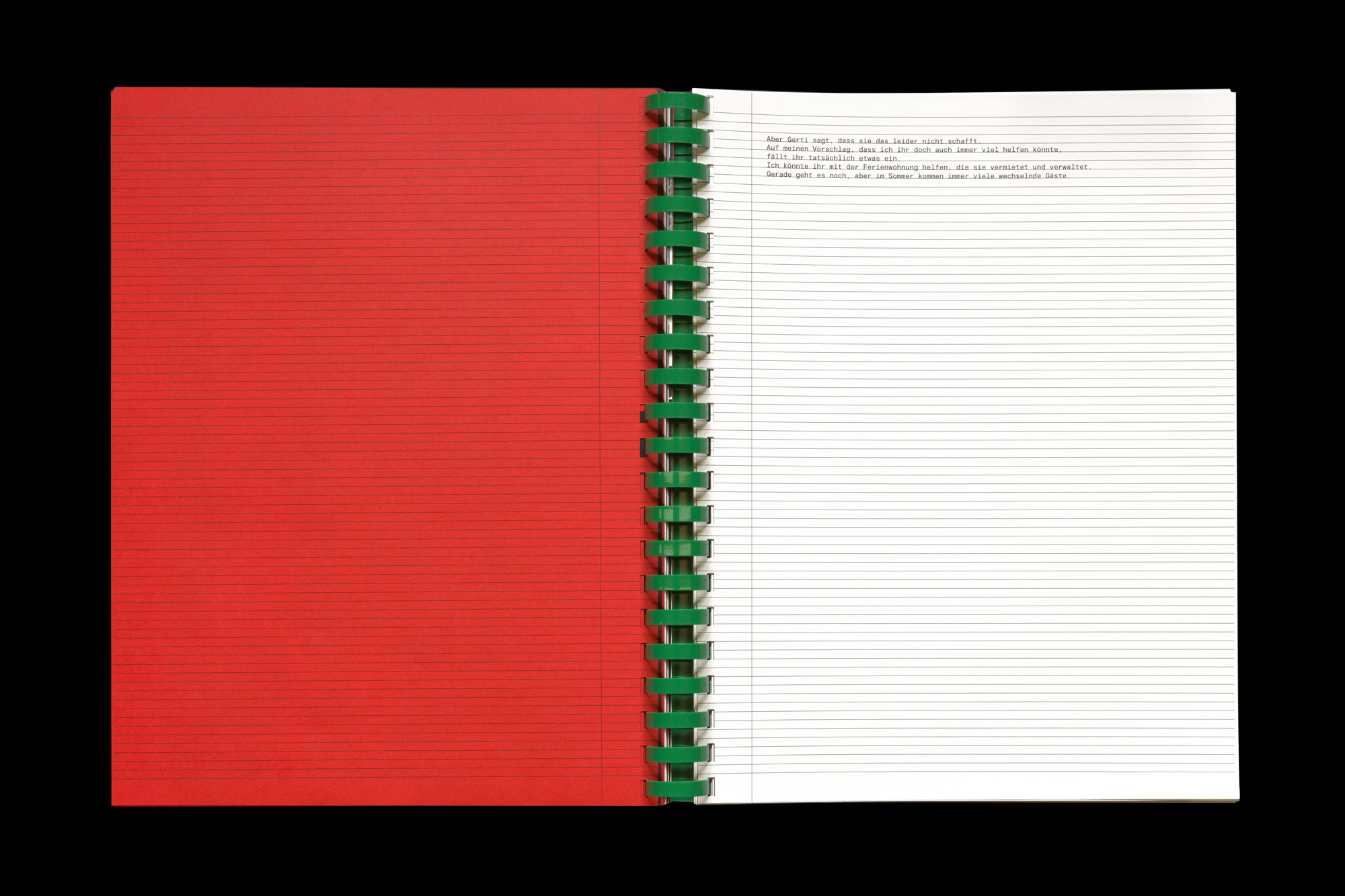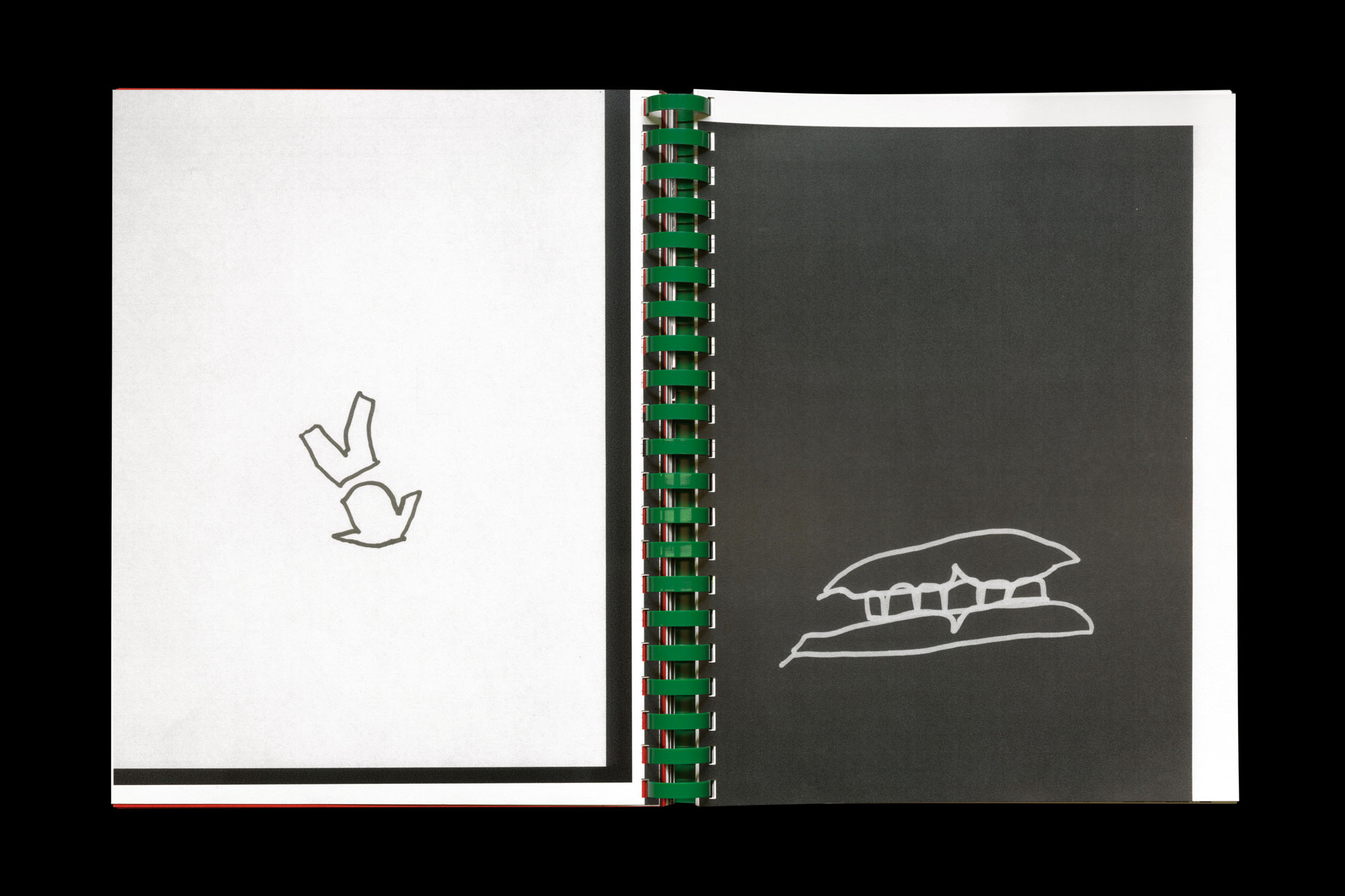 With each new person or place the width of the book is growing 1 cm.
1. Asian store 2. Heide 3. Safet 4. Metall workshop 5. Gerti 6. Frau Gaupmann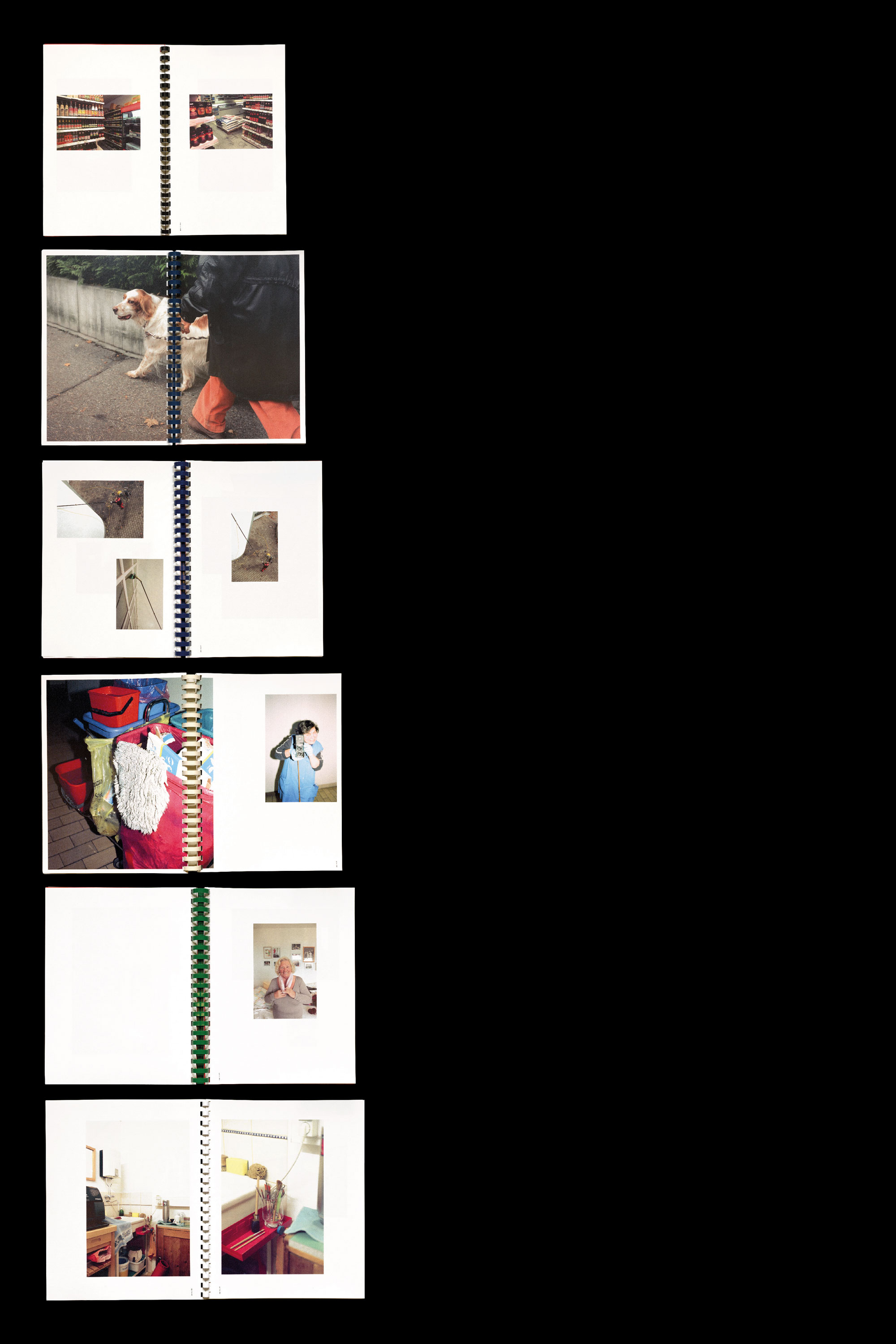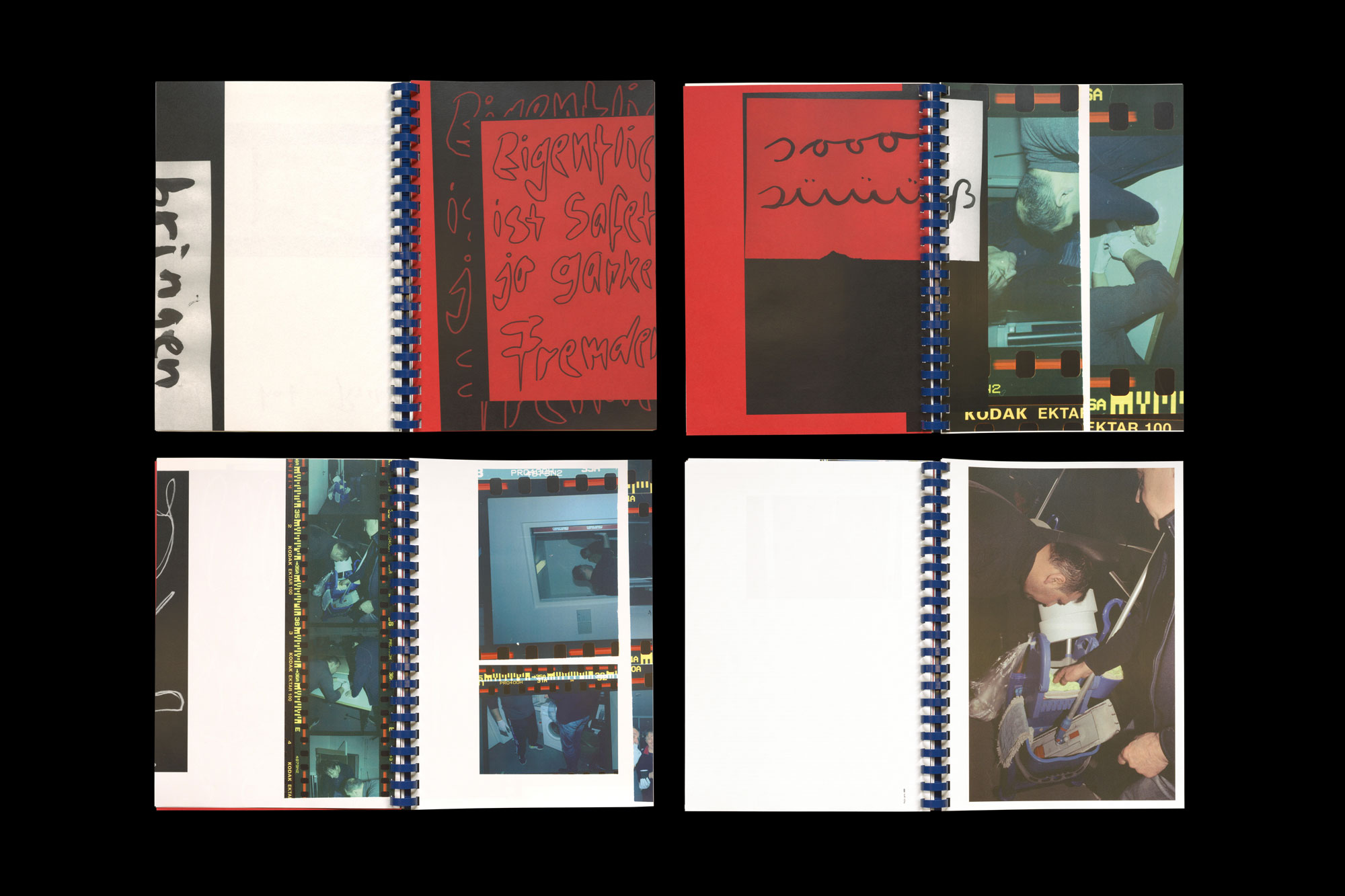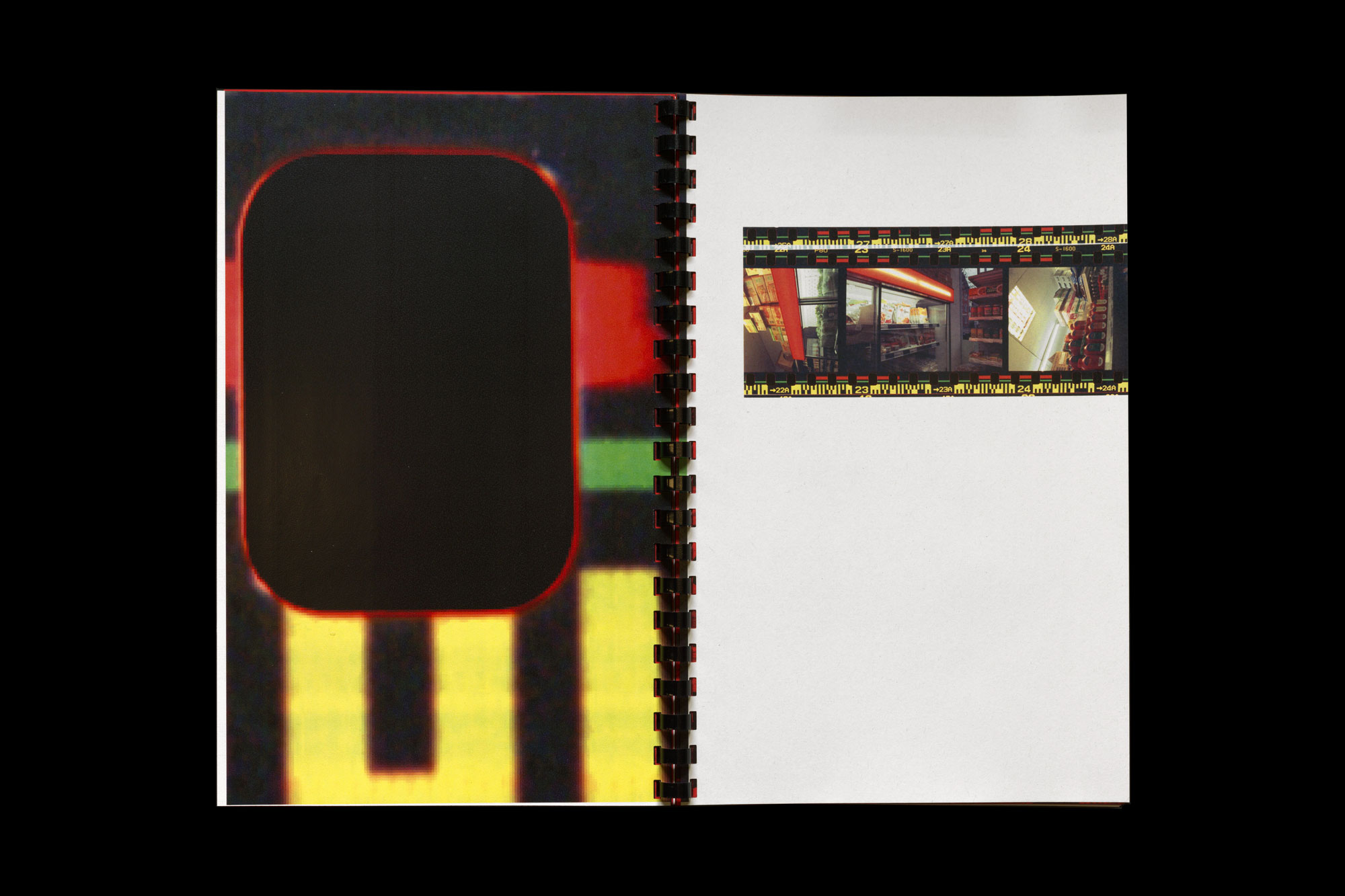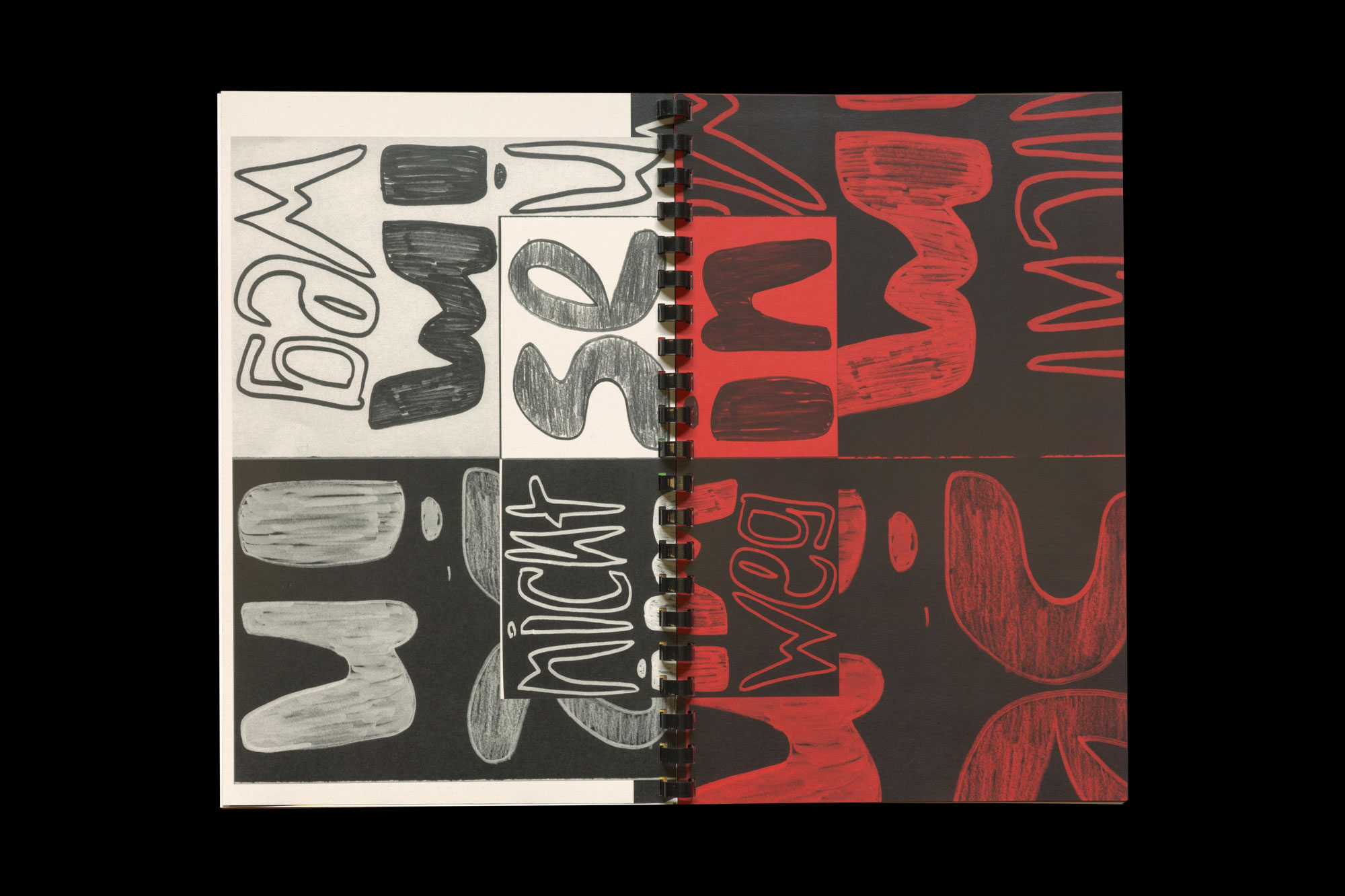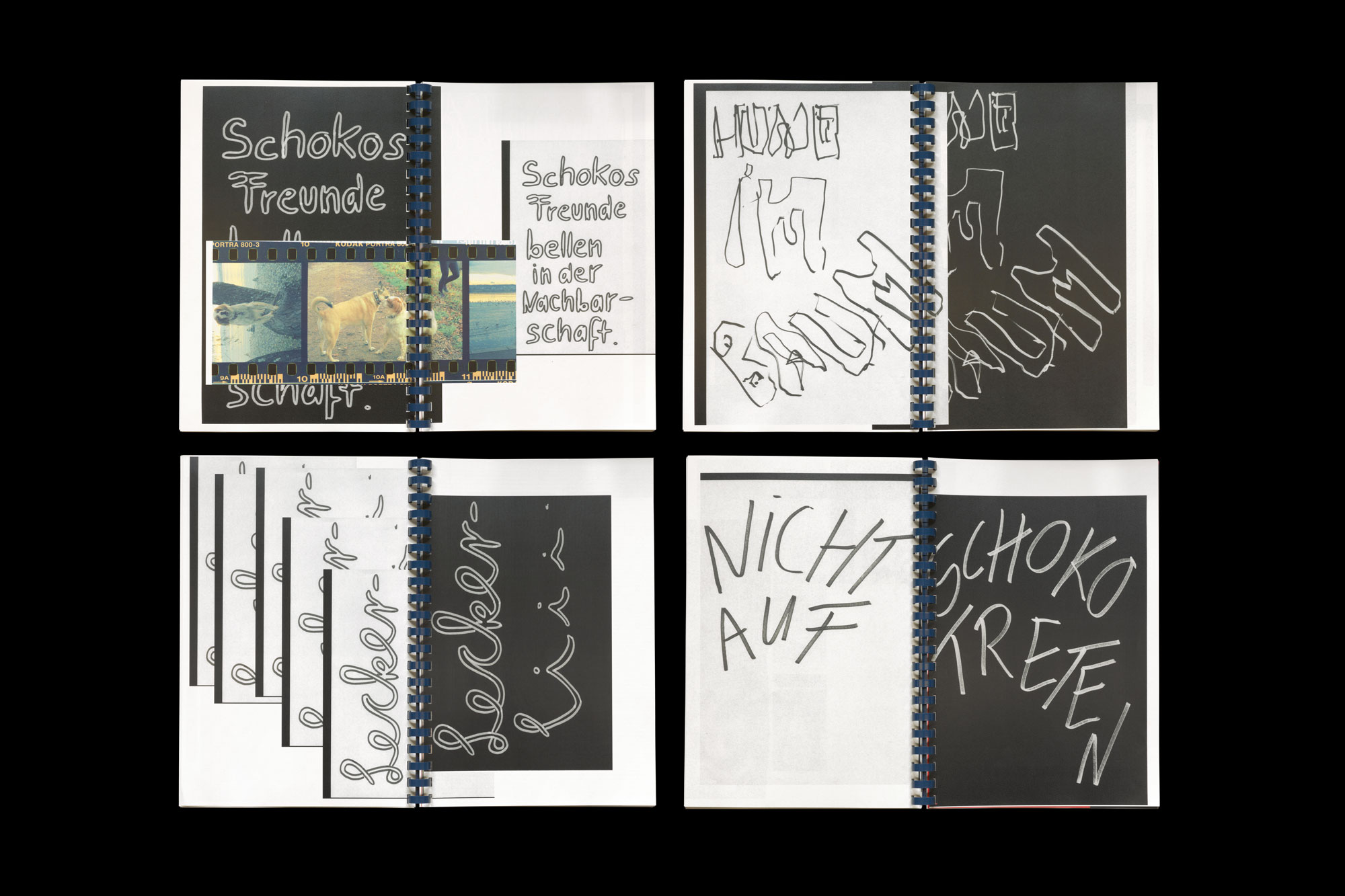 This project worked with serendipity. Using a lot of things, that just happend to came up, without having been looking for them.
It was all about the process, which was nailed down in all corners of the project.
— How I chose people, by always just looking for what or who emerges.
— In the plot with not just showing the endresult-photos, but telling what happend inbetween.
— To decide for the design criteria by using elements that were planned from the beginning, others that just came up and felt right and those, which were conceptionally needed.
— Producing all the books on my own with a set up workstation: Computer, a lot of pens and papers, scanner, pinter. I was creating a workflow like a circle of designing, trying a paper, printing out, using another paper, putting together, kicking stuff out, ripping, scanning, printing again, transforming it and so on.
— Last but not least the plastic ringbinding serves as the perfect symbol for that process. Futhermore it also has practical reasons: I feel that this graduation project is not the end of something but the very beginning. I won't stop meeting these people I got to like. So with the ringbinding all books can be supplemented with more week chapters forever.
The project was realized under the guidance of Prof. Valentin Wormbs and Prof. Karin Kaiser at HTWG Konstanz.